Emergency Dentist – San Antonio, TX
Stop Your Pain with an Emergency Dentist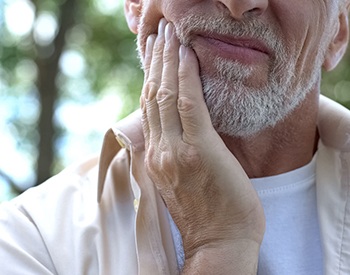 No one ever expects it to happen to them, but dental emergencies are quite common. In fact, 1 in 6 Americans faces one every year. When an unexpected situation strikes, it can make all the difference to know that you and your family already have a trusted dental team on your side. Your emergency dentist in Castle Hills, Dr. Joseph Noble makes every effort to see and treat urgent cases quickly. Our team also offers first-aid assistance over the phone while you wait to come into our office. No matter the issue you're having, we're only a phone call away.
Why Choose Joseph H. Noble, DDS for Emergency Dental Care?
Same-Day Emergency Appointments Available
Dentist Holds Over 20 Years of Experience
Accepts Most Dental Insurance Plans
What We Do in a Dental Emergency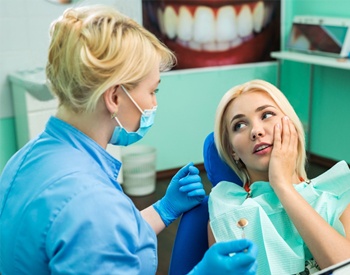 The moment you get in touch with our practice, a team member will do everything they can to get you seen the same day that you call. Time is of the essence, so the sooner you're able to get your dental appointment scheduled, the better. We can also provide first-aid tips over the phone if you need help managing your symptoms before you arrive.
When you arrive, Dr. Noble will bring you back to his operatory so he can perform a detailed examination. This process may involve the capture of digital X-rays, but not always. It truly depends on the nature of the emergency (such as an oral infection that is not visible to the naked eye).
Upon completion of the exam, Dr. Noble will determine the best treatment for your emergency going forward. This could be either a dental filling, root canal therapy, tooth extraction, or other service depending on the circumstance.
The Most Common Dental Emergencies
You can never predict when a dental emergency is going to happen, such as if there is trauma to the face or mouth. Other times, there are warning signs that one is lingering in your future, such as ignoring a toothache or leaving a cavity untreated. No matter the reason behind your sudden dental concern, time is of the utmost importance. It's best to provide the appropriate treatment at home and then call our office right away.
Understanding the Cost of Dental Emergencies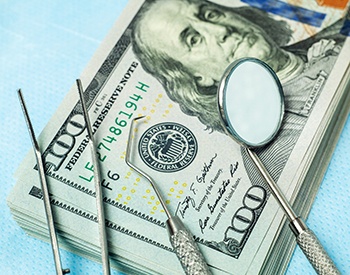 When you're facing a dental emergency, your focus will naturally be on getting out of pain and protecting your smile. However, you're likely to wonder about the cost of treating your dental emergency at some point as well! The price you can expect to pay will depend on a variety of factors, including predominantly which treatment you need. That means there's really no way to know how much your dental emergency will cost until you come see us for an evaluation. But not to worry! You will always know how much you can expect to pay before getting treatment, and we will go above and beyond to make your care as affordable as possible. Read on for more important information about the cost of dental emergencies in San Antonio.
Every Dental Emergency is Different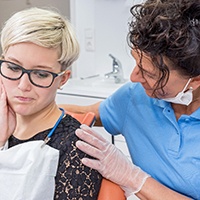 As we mentioned above, the cost of your emergency dental care will depend heavily on what kind of treatment you need. After all, it's likely that a broken tooth and a toothache will need different types of care! Even the same type of emergency may need a different treatment depending on its severity. For example, you may need a dental crown, root canal, or extraction depending on the extent of the damage of a broken tooth. Every treatment comes with its own price tag. Once you reach our office for an evaluation, we'll get a better idea of your situation and the best way to treat it.
Does Dental Insurance Cover Dental Emergencies?
While every dental insurance policy is slightly different, most offer some form of coverage for dental emergencies. It's common for at least one emergency exam to be fully covered every year. Additionally, the most common treatments used during dental emergencies, such as crowns, root canal therapy, and tooth extractions typically have 50%-80% coverage. However, you should review the details of your specific insurance plan to find out exactly what's covered. Our experienced team would be happy to help you go over your benefits and ensure they're being maximized.
Other Options for Making Dental Emergencies Affordable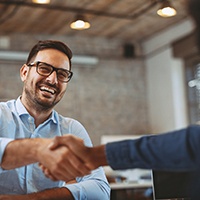 We don't want any of our patients to avoid seeking the dental care they need because they're concerned about cost. For our patients who are uninsured or who are not satisfied with their insurance coverage, we strive to make treatment affordable with the help of CareCredit financing. This third-party company offers low- to no-interest payment plans that most patients qualify for. With a variety of flexible plans to choose from, you can break up the cost of treating your dental emergency into smaller chunks that fit into your monthly budget. This way, you can focus on regaining a healthy smile instead of the cost.
Taking Care of Your Smile Can Save Your Money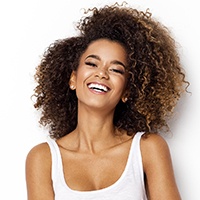 As soon as you become aware of dental pain, a damaged tooth, or any other warning signs of a dental emergency, take action right away and call us. Even if you're concerned about the possible costs of your care, it's essential to remember that oral health problems rarely, if ever, get better on their own. Putting off the care you need will only allow the problem to get worse, which will cause you more discomfort and will likely need a more invasive and expensive treatment. For example, visiting us right away for a toothache could make all the difference between repairing that tooth with a crown or root canal therapy and needing to have it extracted and replaced!
Keys to Preventing Dental Emergencies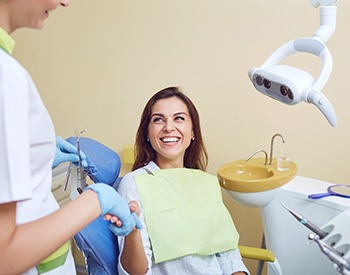 You can't fully prevent dental emergencies, but there are several things you can do to reduce your risk of one. By keeping a few steps in mind going forward, you can not only avoid most dental discomfort, but you can save big on restorative or emergency dental services. Below, Dr. Noble has laid out a few of the most important tips to know to ensure a healthy smile for yourself and your loved ones!
Visit Your Dentist On a Regular Basis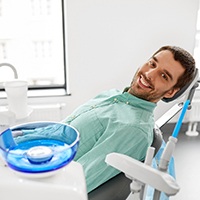 Regular dental checkups are one of the most important steps to protecting your oral health. Visiting our office every six months gives Dr. Noble a chance to examine your teeth and gums, then confirm if any changes in your oral hygiene habits or diet need to be made. It also gives his team an opportunity to remove any tartar deposits, which cannot be handled with at-home brushing and flossing alone. After all, the most common cause of dental emergencies is decay caused by dental plaque.
Maintain Good Oral Hygiene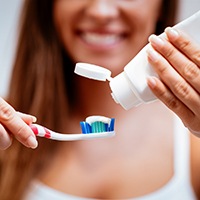 Since you aren't coming to our office every day to get your teeth cleaned, you'll need to maintain a consistent habit in between your regular appointments. This includes brushing twice a day for at least two minutes at a time using a fluoridated toothpaste and flossing at least once a day to remove plaque and food debris from the sides of teeth. Adding an oral mouth rinse to your routine can provide even more protection!
Stick to a Nutritious Diet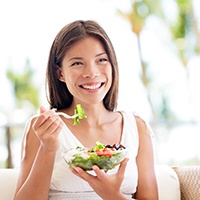 What you eat makes just as much of a difference in your long-term health as your oral care, so you'll want to eat a diet that is well-balanced and consisting of fruits and vegetables. Avoid large amounts of starch and sugar in your meals as these contribute heavily to tooth decay and gum disease. Use caution when eating hard or sticky foods as well as they can easily crack a tooth or remove a dental restoration if you aren't careful.
Wear a Mouthguard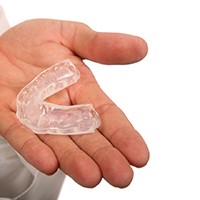 Wear an athletic mouthguard when playing sports, especially if you have existing dental restorations. One of the most common causes of dental emergencies is physical trauma from playing sports without the right protection. Furthermore, if you have a teeth grinding or clenching habit while you sleep, a nightguard will protect your teeth from erosion, cracks, and chips. Custom-made mouthguards are designed to fit better, last longer, and offer optimal protection compared to store-bought solutions.
Use Tools, Not Your Teeth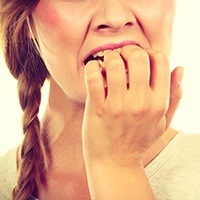 Don't chew on inedible objects, nor should you use your teeth as tools. Teeth are not indestructible, which means they can easily fracture when used for inappropriate tasks. For example, you should never chew on ice cubes, popcorn kernels, pens, and pencils. When you need to complete a task that requires a specific tool (i.e. trimming your nails, opening packages or bottles, etc.) you should use the right tool for the job.
Dental Emergency FAQ's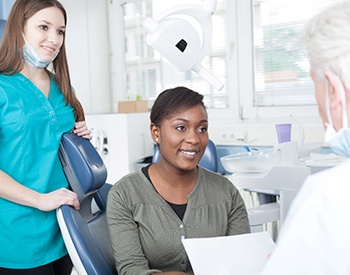 Although there's never a good day for one to occur, dental emergencies often happen at the worst time. If you're like many people, you probably have several concerns that can make an already stressful situation more difficult. Don't worry, your emergency dentist in Castle Hills is here for you. We'll get you into the office quickly. In the meantime, here are the answers to a few of the most common questions patients ask us to help calm your nerves.
Should I Go to the Hospital or an Emergency Dentist?
When an emergency strikes, your instinct is to head to the closest hospital for quick care. Although this is true for a medical issue, it's better to contact an emergency dentist for your oral health needs. The ER can provide pain relievers and antibiotics, but they can't treat the root cause of the problem. Unless you're having a medical emergency, it's always better to visit a dentist. They can provide the personalized treatment you require to stop your pain and save your smile.
Can I Wait Until My Next Preventive Appointment?
No one has time for an unplanned trip to their dental office. It's tempting to wait to see your dentist, especially if you aren't in any pain; however, as with any emergency, prompt care is crucial. If you wait too long to see an emergency dentist in San Antonio, the issue will continue to worsen until it turns into an even bigger problem. You might even lose your tooth. Although your schedule is busy, contact our office right away for an appointment. We know your time is valuable, which is why we use the latest treatments and techniques to get you out of the dental chair quickly, so you can get back to more important matters.
Is It Better to Have My Tooth Extracted?
Extracting a tooth will eliminate the problem at the source. While it might seem like a simple solution, it opens the door to a new list of complications. Every tooth is essential to a healthy, functional smile. Losing even one can cause detrimental results for your oral health, like an increased risk of cavities, gum disease, and additional tooth loss. You'll also have to invest in a prosthetic to fill the space. Dr. Noble always recommends saving a tooth when possible. In the event he is unable to rehabilitate your tooth, he may suggest removing it. If an extraction is in your best interest, he will discuss your replacement options, like a dental implant.
Can I Use My Dental Insurance to Pay for Emergency Services?
Every policy is unique, but most dental plans can be used to help offset the cost of emergency services, like the consultation or X-rays. We'll explain how your coverage can be used to pay for your treatment and discuss your payment options for any remaining balance. We will help you find the solutions you need to save your smile without draining your wallet, so you have one less thing to worry about.