Emergency Dentist – San Antonio, TX
Stop Your Pain with an Emergency Dentist
No one ever expects it to happen to them, but dental emergencies are quite common. In fact, 1 in 6 Americans faces one every year. When an unexpected situation strikes, it can make all the difference to know that you and your family already have a trusted dental team on your side. Your emergency dentist in Castle Hills, Dr. Joseph Noble makes every effort to see and treat urgent cases quickly. Our team also offers first-aid assistance over the phone while you wait to come into our office. No matter the issue you're having, we're only a phone call away.
How to Handle Common Dental Emergencies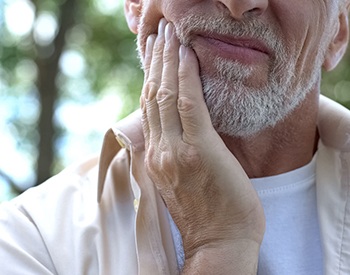 You can never predict when a dental emergency is going to happen, such as if there is trauma to the face or mouth. Other times, there are warning signs that one is lingering in your future, such as ignoring a toothache or leaving a cavity untreated. No matter the reason behind your sudden dental concern, time is of the utmost importance. It's best to provide the appropriate treatment at home and then call our office right away.
Many people think a toothache is common from time to time, but it's never a good sign. It often indicates a larger underlying problem, like an infection. If an infection is the cause, you may need a root canal to save your tooth. Dr. Noble performs an evaluation to find the source of your pain to create a personalized treatment plan. In the meantime, use an over-the-counter pain reliever to manage your discomfort.
It's not uncommon to break a tooth. Whether a weakened tooth finally cracked, or you were hit in the mouth, your tooth needs to be fixed right away. Often, it can be treated with cosmetic bonding or a dental crown. Unfortunately, severe breaks may require an extraction. It's best to keep your tooth clean and avoid putting pressure on it until after it has been repaired. If you experience any pain or swelling, home remedies can help, such as applying a cold compress to the outside of your face.
Believe it or not, Dr. Noble may be able to save your knocked-out tooth if you act quickly. Hold it by the crown and rinse it with water. Don't use any soaps, cleaners, or dry it. Carefully try to reinsert it into the socket. If you can't, place it in a cup of milk or water. If Dr. Noble can't save your tooth, he'll explain your tooth replacement options.
Dental work can become loose or fall off over time. Don't try to fix it on your own. Instead, keep your teeth clean and don't chew with it. An over-the-counter pain reliever can ease your discomfort until after Dr. Noble's replaced your restoration.
How to Prevent Dental Emergencies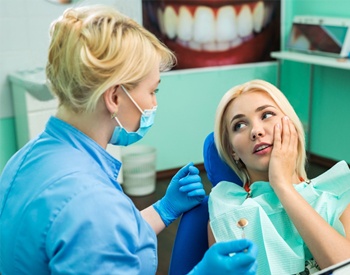 You can't fully prevent dental emergencies, but there are several things you can do to reduce your risk of one, such as maintaining your oral hygiene and visiting your dentist regularly. This allows Dr. Noble to detect issues that could lead to a big problem down the road, like a cavity. It's also best to:
Wear an athletic mouthguard when playing sports.
Don't chew on inedible objects.
Don't use your teeth as tools.
Cost of Treating Dental Emergencies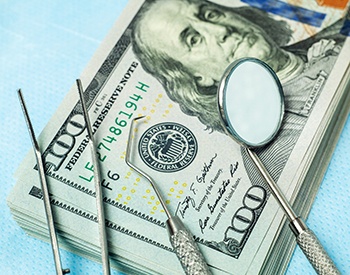 There's no set amount it will cost for emergency care because it is determined by your individual treatment plan. We strive to keep your care affordable by working with your dental insurance. We also accept a variety of payment options to cover any remaining balance, including third-party financing with CareCredit.
If you have a dental emergency, don't wait until it's too late. Contact our office for an appointment today!