Teeth Whitening – San Antonio, TX
Brighten Your Smile Your Way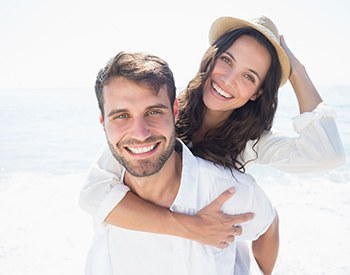 Do you have an upcoming job interview but you're afraid that your stained teeth will make you appear unprofessional? Or a wedding where people will take multiple photos of your discolored smile? Here at Joseph H. Noble, DDS, we offer two kinds of teeth whitening treatments to help you kiss those stubborn stains goodbye and brighten your smile your way. Whether you choose in-office or at-home teeth whitening, your smile can become up to eight shades brighter. Keep reading below to learn more about how these treatments work and why they're leaps and bounds better than over-the-counter whitening products. For further questions, don't be afraid to give us a call!
How In-Office Teeth Whitening Works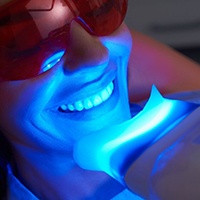 If you have an important event coming up soon or want to achieve dramatic results quickly, you might benefit from our in-office whitening option. This treatment helps you attain dazzling, long-lasting results in just one appointment that should only last an hour or less.
First, Dr. Joseph Noble will use a dental dam to protect your lips, gums, cheeks, and tongue from being exposed to the professional-grade bleaching gel. Then, our team will apply this gel to your pearly whites and shine a special light to activate it. From there, the gel permeates your enamel to reach stains that are set deep within the teeth. After a few minutes, we'll wipe off the gel, and the stains will come right off with it! We can repeat this process two or three times until you're more than happy with the results.
How At-Home Teeth Whitening Works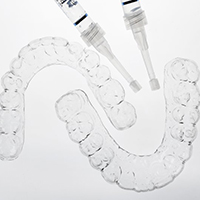 For patients who would rather gradually brighten their smiles in the comfort of their own homes, we also offer take-home whitening kits. Using impressions that we take of your teeth, we'll create personalized trays designed to fit your unique dental structures. We'll also provide you with a bleaching gel that's exponentially more powerful than any whitening product you can find online or at your local drugstore. Simply fill the trays with the gel and wear them for about half an hour every day. The customized fit of the trays will prevent irritating any of the soft tissues in your mouth.
You should begin to notice a difference after just a day or two, with best results usually being achieved after two weeks of daily treatment.
Benefits of Professional Teeth Whitening Over Store-Bought Products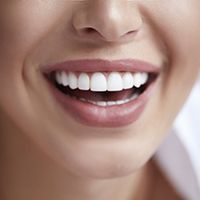 It may be tempting to buy over-the-counter whitening products for cheap, but the truth is that these items often can't deliver the gorgeous results you're looking for. They don't contain professional-grade ingredients like our treatments do. Even if you manage to noticeably change the color of your grin, your results very likely won't last as long. Professional whitening can last for several months or even years with proper aftercare.
Not only that, but the trays and strips in store-bought whitening products are one-size-fits-all, meaning they won't accurately fit your specific mouth. As a result, the bleaching material is more likely to irritate your gums, cheeks, tongue, or lips. Additionally, there's a greater risk of experiencing painful tooth sensitivity afterward. By contrast, our professional whitening treatment is designed with your safety and comfort in mind.