Your Dentist in San Antonio for Porcelain Veneers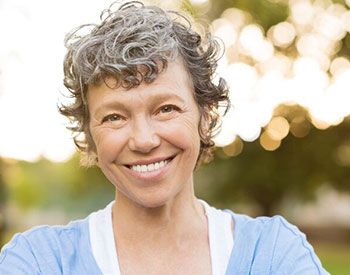 If you do not like the appearance of your smile, you are not alone. It is estimated, half of adults in the United States do not like how their teeth look. Often, poor oral habits, lifestyle factors, and tooth abnormalities can cause you to feel self-conscious about your smile. As a result, you probably hide your smile quite a bit. Now, you do not need to hide your teeth. You can transform your smile using a minimally invasive treatment. As a cosmetic dentist in San Antonio, Dr. Noble will help you achieve your dream smile with porcelain veneers.
Transform Your Smile with Porcelain Veneers
Porcelain veneers have quickly become among the preferred cosmetic treatments because the process is minimally invasive while producing drastic, lasting results. By bonding custom-made shells to the front side of the teeth, cosmetic flaws are instantly hidden, enhancing the appearance, proportion, and shape of the teeth. The veneers are quite versatile, allowing them to correct several cosmetic flaws while creating a natural-looking appearance.
Veneers can be used to hide tough tooth discoloration that does not respond to traditional whitening treatments. In addition, chips, cracks, and tooth abnormalities are instantly hidden. This is the perfect option for those who have shorter than average teeth. In some cases, you can even make the teeth appear straighter without needing orthodontics. Minor alignment and gap issues can be hidden for a straighter smile.
Benefit from the Preferred Choice
When compared to other types of dental veneers, porcelain has quickly become the preferred choice. Porcelain very closely mimics the appearance of enamel. As a result, light will reflect the surface of the veneers for a natural-looking smile. Since porcelain is stain resistant, your new bright smile will last for several years with the right care.
Porcelain has also become patient-preferred because it is thinner than other types of veneers. As a result, less of the tooth's structure is removed during the bonding process, preserving the integrity of your teeth. With less enamel removed, the procedure is minimally invasive.
Get a New Smile Today
To achieve a flawless smile, you will need a consultation with Dr. Noble to ensure you are a candidate. During the first phase of treatment, your teeth are cleaned and prepared. To prepare the teeth, a small amount of enamel is removed. This is necessary to ensure the veneers sit flush on the teeth. Then, impressions are taken to create your custom-made veneers.
The impressions are sent to the dental lab, where your veneers are created. While you wait for your new smile, we will attach temporary veneers. In a couple of weeks, your final veneers are ready to be bonded to your teeth. Now, you will have the beautiful smile you have always wanted with results that can last as long as 15 years with the right care.
If you are ready to finally love your smile, it is time to see if porcelain veneers in San Antonio are right for you. Contact our office today to schedule your consultation with Dr. Noble.