Full-Mouth Reconstruction for Smiles in San Antonio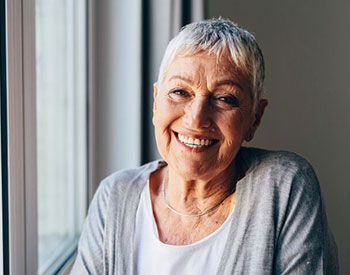 Every week, you have a weekend—two days off to rest and rejuvenate. How many days each week do you think your teeth take off of work? Not one. Every day of your life, teeth are busy. Whether they are chewing food, helping you speak clearly or smile beautifully, teeth are on the job. It's no wonder then that some people's teeth succumb to damage and disease if they are not cared for properly over the years. Dr. Noble is the dentist in San Antonio who can give you back your functional teeth and attractive smile. With full-mouth reconstruction, Dr. Noble will plan a series of restorative and cosmetic dentistry treatments to help you once again have the ability to eat, speak and smile with confidence.
Full-Mouth Reconstruction in San Antonio
The entire course of treatment for full-mouth reconstruction may take several months or even a few years. The timing depends on what kind and how many different services are required to repair and reconstruct your smile. Each treatment builds on the previous so that the finished product is one you'll be proud to show family and friends.
Dental Treatments for Full-Mouth Reconstruction
Unlike a smile makeover that is intended to only improve the appearance of your smile, full-mouth reconstruction also addresses the function of your teeth and the condition of your gums. Therefore, some of the treatments that Dr. Noble includes in your full-mouth reconstruction plan may not be obvious to the naked eye. They are, nevertheless, very necessary.
Take periodontal care, for example. Your gums and the hidden bone structure that supports your teeth play a vital role in the appearance and function of your smile. Therefore, if we find that you have gum disease, then periodontal therapy will be prescribed. In addition, teeth that are decayed with be repaired with tooth-colored fillings or dental crowns.
Once the health of your teeth are ensured, Dr. Noble can get to work on creating your attractive smile. To do this, he may still need to perform a number of restorative services as well as cosmetic treatments. Dental implants or a crown and bridge are excellent substitutes for missing teeth. To improve the aesthetic value of your smile, he may select one or more of the following cosmetic dentistry services:
Porcelain Veneers
Direct Bonding
In-Office Teeth Whitening
At-Home Whitening Kits
It's never too late to have a beautiful and healthy smile! Contact our office to schedule a consultation with San Antonio cosmetic dentist Dr. Noble and learn if full-mouth reconstruction is right for you.