BCBS – San Antonio, TX
Learn More About the Benefit of BCBS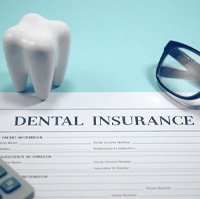 Did you know your teeth and gums can stay healthy for a lifetime with the right attention over the years? You might believe your toothbrush and floss are all you need, but your oral health also relies on regular services from a dentist. If you're like many Americans, you might worry about the cost of dental care, but you don't have anything to fear when choosing a BCBS dentist in Castle Hills. Our office proudly accepts patients who have BlueCross BlueShield coverage. You can enjoy the personalized plan your smile needs at discounted rates.
BCBS Coverage Availability & Fees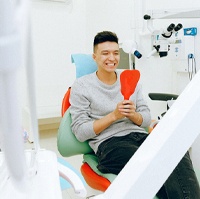 Dental care focuses on prevention because research shows it reduces long-term oral health expenses. Every $1 spent on preventative care can save as much as $50 on restorative services. Your dentist is invaluable to protecting your teeth and gums from common oral health issues to lessen the need for a costly treatment down the road. Your dental insurance gives you access to the services you need for little out-of-pocket cost. Although every policy differs, most plans include:
Your monthly premiums give you access to affordable services. You can visit your dentist at least twice a year to get the cleanings and checkups you need for a healthy smile. If an issue arises, you can have it resolved quickly using your dental coverage. After reaching your annual deductible, you can use your benefits to offset the amount you need to pay out-of-pocket.
BCBS recommends choosing a dentist who is in your network because they have pre-negotiated rates with the dental practice; however, you can still choose any location that accepts your coverage. Our office works with both in-network and out-of-network patients to help you achieve the healthy smile you deserve without breaking the bank.
We know dental insurance in Castle Hills can be confusing, but we're here to help. A member of our team will work on your behalf with BCBS to maximize your annual benefits, so you have one less thing to worry about. We will take the time to explain how your coverage is being used to pay for your treatments and discuss any remaining balance. Our office accepts a variety of payment methods for any out-of-pocket cost, like third-party financing with CareCredit.
BCBS Employers in Castle Hills/San Antonio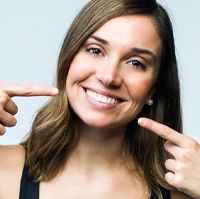 Rackspace Technology is a leading employer in Castle Hills, which offers BCBS dental insurance to their employees. With a focus on future growth and scalability, the company utilizes computing resources to deliver world-class features.
If you're employed by Rackspace Technology, we are familiar with your dental benefits. We will work with you to help you find the cost-effective solutions you need to invest in lasting oral health.
If it's time for your next preventive visit, or you have questions about your insurance coverage, contact our office today to speak with a member of our team. We look forward to helping you reach your oral health goals.