Delta Dental Dentist - Castle Hills, San Antonio
Discover the Advantages of Delta Dental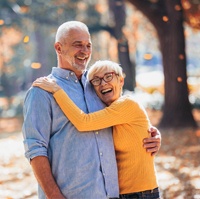 As a Delta Dental dentist in Castle Hills, Dr. Joseph Noble believes in providing high-quality, affordable, and comfortable dental care. While patient safety and comfort are our priorities, we will go the extra mile to ensure your out of pocket expenses are minimized. Fortunately, by serving as an in-network provider for Delta Dental insurance, we can guarantee the lowest price every time you come to see us. Not only will your preventive services cost you little or nothing at all, but should problems arise, we will work to help you get the most out of your coverage without breaking the bank. To find out how we can assist in making your visit to our office stress-free and more enjoyable, contact us today.
Delta Dental Coverage Availability & Fees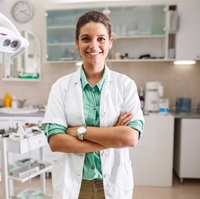 Preventive dental care is important for three reasons:
It enables you to get the care you need immediately
It helps you to avoid possible dental problems in the future
If you have Delta Dental insurance, you will likely pay nothing at all for a regular checkup and cleaning
This is what makes dental insurance so inviting. Not only does it help you take better care of your smile year-round by covering two regular dental visits in a calendar year, but it also works to minimize your costs should problems arise.
Although not all policies are the same, you can expect a similar format of coverage to look something like the following:
100% preventive care (cleanings and exams every six months)
70-80% minor preventive services (fillings, dental sealants)
50-70% major services (dental crowns, bridges, and implants)
As a result, you can breathe a little bit easier knowing that should you experience a dental emergency or learn that you will require a dental crown or filling to address a weakened tooth, your out of pocket costs will be less. But this is only possible if you choose to see an in-network provider. Although not required, it is strongly advised if you want to keep your costs low when visiting the dentist's office.
But don't worry, even if we are not considered in-network with your dental insurance policy, we will be happy to review your plan and file your claim. By informing us before your appointment about your insurance, we can begin to look at ways in which we can help save you money on your visit.
City of San Antonio and HEB Employees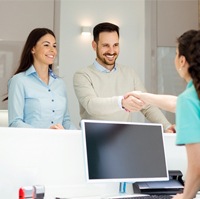 Dr. Joseph Noble and his team are pleased to provide City of San Antonio and HEB employees with the highest-level quality dental care around. Equipped with Delta Dental insurance, we will be happy to assist in scheduling an appointment, answering questions, and addressing any concerns you might have about our dental office and the available services we offer. Not to mention, we will eliminate the stress that can sometimes come with dental insurance companies by working on your behalf. From filing paperwork and claims to helping you maximize your benefits, we are here to help.