September 8, 2023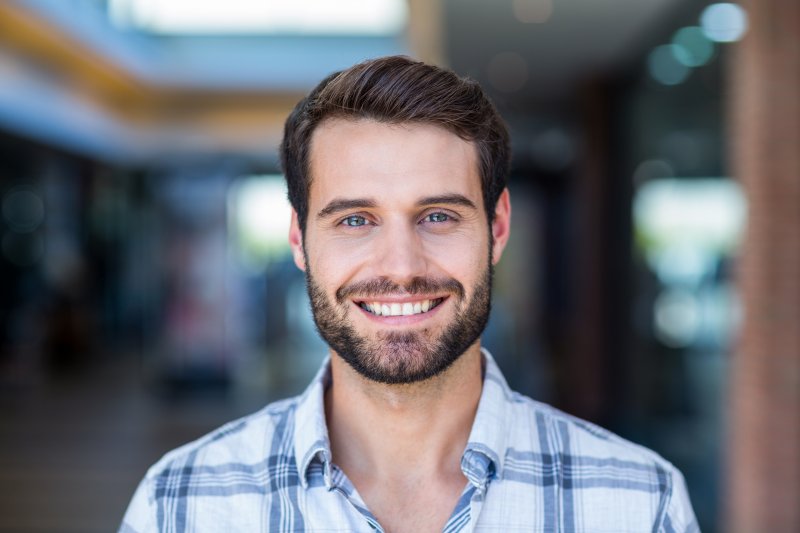 A captivating smile is a powerful asset for making positive first impressions, and unsightly gaps in your teeth can impact your self-confidence and hinder your ability to express joy. Thankfully, dental implants provide a reliable solution. Continue reading to find out how dental implants effectively fill those spaces between your teeth, ensuring you can smile without any self-consciousness about your appearance.
Missing Teeth Can Impact Oral Health
The consequences of missing teeth go beyond cosmetic concerns, significantly affecting overall oral health. Often overlooked, the key concern lies in the potential domino effect set in motion by missing teeth, potentially leading to additional tooth loss.
Over time, the teeth adjacent to the gaps may gradually shift inwards, increasing the likelihood of their eventual loss. This shifting can also lead to jawbone deterioration and changes in facial structure, giving rise to a variety of issues.
Fortunately, dental implants offer a solution by closing these gaps, effectively preventing further tooth shifting and maintaining a fully intact jaw structure. With dental implants replacing missing teeth, you can confidently embrace excellent oral health and enjoy life with a complete smile!
Dental Implants Are Built to Last
You may already know that certain tooth replacement options require ongoing adjustments, maintenance, or even total replacements. If you've seen someone with dentures, you're probably familiar with the routine care and periodic replacement they entail.
In contrast, dental implants are designed for long-lasting durability. With proper care, your dental implants have the potential to last for decades, and in some cases, even a lifetime.
You'll Experience Peak Oral Functionality
When considering alternative tooth restoration methods like dentures or bridges, dietary choices become a major concern. One wrong bite or meal selection can lead to discomfort or even dental emergencies, complicating everyday activities like dining. Dental implants provide a more worry-free solution.
In contrast, dental implants offer a sense of security and freedom that allows you to enjoy a wider range of foods without constantly worrying about the potential consequences of your dietary choices. Plus, with dental implants, you'll enjoy the freedom of having two complete sets of natural-looking teeth that can tackle your favorite meals without a second thought.
Missing teeth can cause significant impacts on your oral health and self-esteem, affecting your ability to eat, speak, and smile confidently. Fortunately, you don't have to endure these challenges. Dental implants provide an effective solution to restore your missing teeth and achieve a beautiful, complete smile!
About the Practice
For comprehensive oral health care and achieving and maintaining beautiful smiles in San Antonio, look no further than Dr. Joseph H. Noble and his highly skilled team. Their commitment to their patients' well-being includes top-notch restorative dentistry services, including dental implants to replace missing teeth. Whether you need to schedule an appointment with Dr. Noble or want to explore the benefits of dental implants, you can easily reach out to his office at (210) 342-1001 or start your journey by visiting his website.
Comments Off

on Why You Shouldn't Feel Embarrassed by Dental Implants
No Comments
No comments yet.
RSS feed for comments on this post.
Sorry, the comment form is closed at this time.