January 3, 2023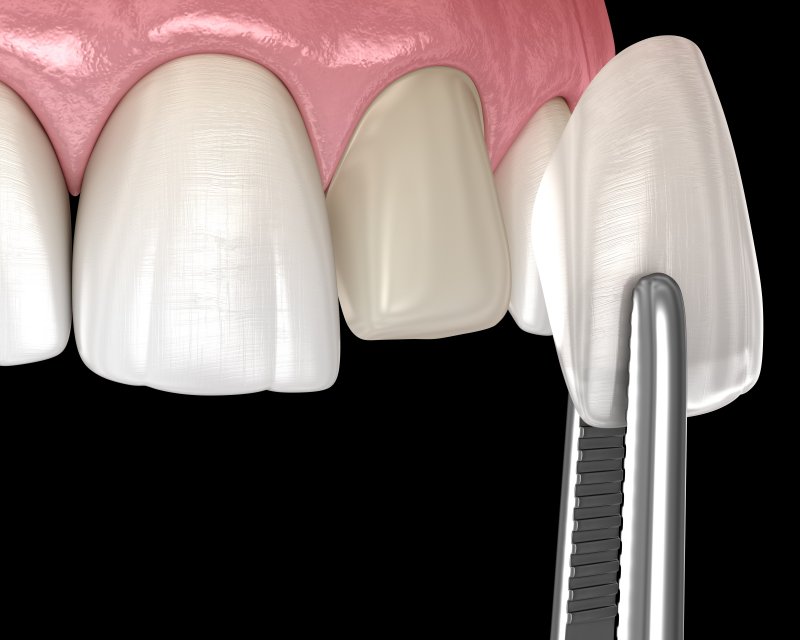 The moment you lose your veneer, it can be easy to panic. The shock from thinking that you lost a natural tooth is probably still with you, and the question of what to do next looms large in your mind. Fortunately, once you can get your thoughts in order, the next steps you need to take aren't all that difficult.
To help you stay on track, here's a guide to what to do if you lose a veneer.
What Do You Do if you Lose a Veneer?
The first thing to do is to secure the veneer itself. If you can find it, your dentist may be able to reattach it when you see them. Be especially careful not to swallow or bite down on your veneer. If it helps, you may also want to rinse out your mouth with water; this serves the dual purpose of washing the veneer from your mouth and cleaning the wounded area.
Once you have your veneer and your mouth is clean, you should call your dentist. They'll try and schedule an emergency appointment as soon as possible, and they'll let you know what you can do in the meantime. If it's after hours, try and reach the dentist's emergency number, or leave a voicemail with the front desk.
What Will Your Dentist Do About a Lost Veneer?
Everybody is different, so what your dentist will do if you've lost a veneer will depend heavily on both the condition of your veneer and your tooth. It could be that your veneer can be replaced easily, in which case your dentist will simply put it back onto your tooth.
However, it might also be the case that your dentist will need to create a new veneer for you, or they may need to repair the one that you've brought in. This could be because your veneer has broken, but it could also be the case that your natural tooth has decayed since the veneer was put on initially. In this case, they'll probably fit you with a temporary veneer until your new veneer comes back from the lab.
Either way, your dentist will be able to fix you up before you know it. Just keep these steps in mind, and the process will be that much easier.
About the Author
Dr. Joseph Noble has been caring for his community's oral health for over 20 years and counting. He loves being a part of his patients' lives, and his favorite aspect of his job has been treating people's families and watching their children grow up. Dr. Noble received his doctorate from the University of Texas Health Science Center at San Antonio, and he continues his education with the Texas Dental Association to this day.
If you have any questions about veneers, he can be reached at his website or by phone at (210) 342-1001.
Comments Off

on What You Need to Do If You Lose a Veneer
No Comments
No comments yet.
RSS feed for comments on this post.
Sorry, the comment form is closed at this time.