August 11, 2022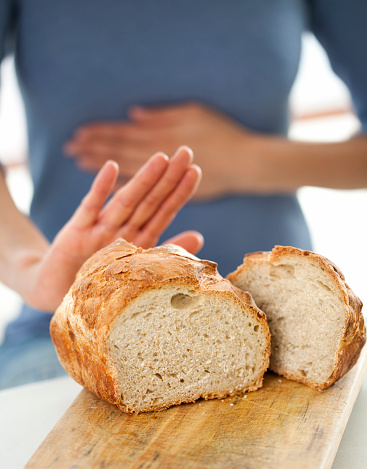 Celiac disease is an immune condition that's characterized by a negative reaction in the small intestine to gluten. This protein is found in barley, wheat, and rye, which means that people suffering from Celiac disease can't consume anything that contains these things. Though this disorder is related to digestion, it impacts more than just what you can and can't eat. Read on to learn about four oral health issues that can be caused by celiac disease and how you can fight it.
Issue #1: Enamel Defects
Children with celiac disease are more likely to have developmental issues with their permanent teeth. This may result in enamel defects. Since enamel is the protective outer layer of the tooth, this will weaken their teeth and make them more susceptible to thinner enamel, discoloration, and heightened sensitivity. Luckily, dentists offer treatments like veneers, dental crowns, and teeth whitening to protect your enamel and improve the look of your smile.
Issue #2: Cavities
These aforementioned enamel defects may also make you more likely to develop cavities. Visiting your dentist every six months is the best way to prevent these issues. Visiting your dentist every six months for dental checkups and cleanings allows them to identify cavities in their early stages and administer prompt treatment. This will minimize damage and prevent the need for more intensive treatments like root canal therapy down the line.
Issue #3: Canker Sores
Research indicates that people who have celiac disease develop canker sores more than those without this condition. They aren't sure what the connection is, but they know that these painful sores can pop up anywhere in the mouth. Canker sores may last quite some time, and most over-the-counter treatments won't make them heal any faster. If you visit your dentist, they may be able to give you a prescription for a mouthwash that can help eliminate canker sores.
Issue #4: Dry Mouth
Dry mouth occurs when you aren't producing enough saliva. This is a common symptom of celiac disease. Dry mouth may also be a sign of an autoimmune disorder called Sjogren's syndrome. This causes a person's immune system to attack the cells that produce saliva and tears, which can make your mouth and eyes dry. Dry mouth lets bacteria thrive, which makes you more susceptible to gum disease, mouth sores, and tooth decay. If you're experiencing chronic dry mouth, speak with your dentist. They will be able to identify the cause and recommend solutions.
Though having celiac disease means that you can't chow down on a lot of foods, it can also have some negative effects on your smile. If you have this condition, make sure to work with your dentist to keep your smile healthy and prevent oral health issues.
About the Practice
If you live in San Antonio or one of the surrounding communities and are on the hunt for an exceptional dental team, look no further than the dental practice of Dr. Joseph H. Noble. They are dedicated to helping their Texas patients keep their smiles problem free. If you have a condition like celiac disease, they can also take extra precautions to avoid cavities, gum disease, and other oral health issues. If you want more information on their services or to make an appointment, call them at (210) 342-1001 or visit their website today.
Comments Off

on 4 Ways Celiac Disease Impacts Your Smile
No Comments
No comments yet.
RSS feed for comments on this post.
Sorry, the comment form is closed at this time.