September 26, 2020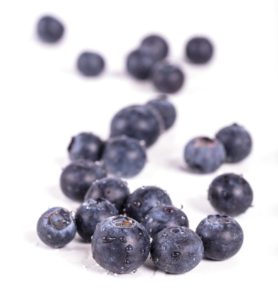 If your pearly whites aren't as bright as they used to be, you can turn back time with professional teeth whitening in Castle Hills. You can get your smile as much as 8 shades brighter after an in-office treatment. Your results can last for a year or longer with the right aftercare. To protect your investment from the start, here are 4 foods you'll want to avoid after your whitening treatment.
Foods to Avoid After Teeth Whitening
It will take 24-48 hours for the pores in your enamel to close after your whitening treatment. As a result, your teeth will be more susceptible to stains, so it's important to avoid a few foods for the first day or two, such as:
Acidic Foods
During the whitening process, your enamel will be temporarily softened. Acidic foods can further weaken it, which can cause tooth sensitivity to hot or cold foods and drinks. To preserve your enamel, you'll want to avoid citrus fruits, tomatoes, pineapples, and even pickles until after your enamel hardens.
Dark beverages will submerge your teeth, which can lead to stains. It's best to avoid coffee, tea, soda, grape juice, and other dark drinks after your teeth whitening treatment. If you can't go without your favorite beverage, drink it through a straw. Be sure to rinse your mouth well with water afterward.
Dark sauces can cause new stains on recently whitened teeth, so skip any tomato sauce, mustard, soy sauce, or other colored sauces.
Dark Colored Fruits & Vegetables
Although they are good for your health, dark colored fruits and vegetables are bad for your bright smile. It's best to avoid eating blueberries, cherries, purple cabbage, and grapes for the next few meals.
Foods to Eat After Teeth Whitening
Although you'll need to cut a few things from your diet for the next couple of days, you don't have to go hungry. There are several excellent options for tasty meals that won't leave a lasting mark on your smile, such as:
Apples are a sweet snack that won't damage your new smile.
White cheese won't lead to new stains. Plus, it contains plenty of calcium to promote strong teeth.
White fish is great for lunch or dinner, but don't forget to skip any dark sauces.
Baked chicken is perfect for dinner but skip any gravies or sauces.
Protect Your New Smile
Committing to your oral hygiene at home and visiting your dentist regularly will help keep your teeth white. In addition, take a proactive approach to prevent new stains from occurring. You can enjoy a beautiful smile with professional teeth whitening in San Antonio.
About Dr. Joseph Noble
Dr. Joseph Noble has been improving smiles for over 20 years. He earned his doctorate at the University of Texas Health Science Center at San Antonio. As a member of various professional organizations, including the American Dental Association, you can feel confident knowing your smile is in good hands. If you are interested in teeth whitening, contact our office today for a consultation.
Comments Off

on 4 Foods to Avoid After Teeth Whitening
No Comments
No comments yet.
RSS feed for comments on this post.
Sorry, the comment form is closed at this time.