January 14, 2020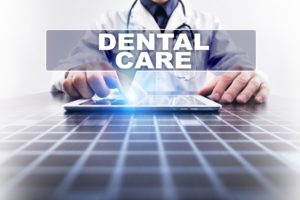 Nothing makes you feel more confident than knowing you have a healthy, beautiful smile. If you're like many people, you might believe your toothbrush and floss are enough to maintain your dental health. Although they are important, there's another essential piece to the puzzle. You also need to see your dentist in Castle Hills every 6 months for a cleaning and checkup. If you've been putting off your visit, there's no better time than now to schedule an appointment because your dental insurance just reset. You can get the preventive care you need without worrying about a large bill.
Routine Care Keeps Your Smile Healthy
Your oral hygiene habits at home are your first line of defense against common dental issues, like tooth decay and gum disease. Although they are effective, they can't reach everywhere in your mouth. As a result, harmful plaque and tartar accumulate in the areas. A professional dental cleaning is the only way to remove the buildup. This gives you a clean smile you'll want to show off while also preventing several oral health issues.
Besides a thorough cleaning, semi-annual visits also allow your dentist to monitor your dental health to detect concerning issues sooner. The quick intervention prevents the problem from worsening to preserve your smile. It also reduces the need for a costly treatment to save money down the road.
You'll build a trusted relationship with your dentist to enjoy your time in their office. Your dentist will get to know you to create the personalized plan you need to maintain optimal oral health.
Enjoy Affordable Dentistry
It's normal to worry about the cost of dental services, but you have nothing to fear. At the beginning of the year, your dental benefits reset to get the care you need. Although every plan differs, most insurance companies cover preventive care 100%. You can see your dentist 1-2 times per year for a cleaning and checkup for only a small co-payment.
Even with the best prevention, a problem can arise. Your dental insurance allows you to treat it quickly for minimal out-of-pocket expense. You're given an annual allowance to use toward the care you need to keep your treatments affordable. With less than 3% of Americans meeting or exceeding their yearly limits, you can ensure you don't throw money down the drain by visiting your dentist early in the year.
Invest in a Healthy Smile Today
There's no better time than now to recommit to a healthy smile. Take the time to choose a trusted dentist to be by your side to achieve your oral health goals. Together, you can ensure your smile lasts for a lifetime.
About Dr. Joseph Noble
Dr. Joseph Noble has been in practice since 1961. He treats patients of all ages from his conveniently located dental practice. He believes everyone should have access to comprehensive care to keep their smiles healthy. You'll enjoy the latest innovations in dentistry while keeping your care affordable using your dental insurance. If you're ready to enhance your dental health, contact our office today to schedule your cleaning and checkup.
Comments Off

on Why Should I See My Dentist?
No Comments
No comments yet.
RSS feed for comments on this post.
Sorry, the comment form is closed at this time.