November 22, 2019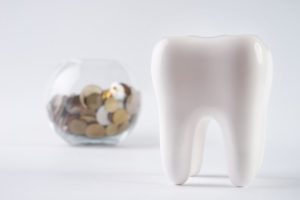 Does the thought of navigating the ins-and-outs of your dental insurance benefits stress you out? Although all the fine print may be intimidating, knowing the details of your plan can help you make the most of your investment by saving you from out-of-pocket costs. On January 1st, your dental plan will restart, meaning all of your unused benefits will be lost. Read on to find out how you can capitalize on your policy while keeping your oral health in optimal shape.
Meet Your Yearly Maximum
Your insurance policy sets a capped amount that they'll pay for your dental treatments within a 12-month period, known as the yearly maximum. The average amount is between 1,000 and 1,500 dollars, meaning that any portion of that left unused will fall back into the pockets of your insurance companies, when it could be used on dental treatments that would optimize your oral health. So, it's best to either meet or exceed your yearly maximum before your plan resets on January 1st.
Be Proactive With Your Oral Health
Most dental insurance companies reward patients who are proactive about taking care of their mouth through the use of their 100-80-50 structure. Basically, what this means is that they pay for 100 percent of preventive treatments, 80 percent of basic care like cavity fillings, and 50 percent of major procedures such as tooth extractions. That means that it'll cost you more money down the road to blow off dental sensitivity caused by a cavity. Instead of getting a simple filling that would fix the problem, the issue could turn into an infection, requiring a major procedure like a root canal.
Use Your Two Covered Checkups and Cleanings
The average dental insurance plan covers two checkups and cleanings from your dentist every year. By keeping up with routine visits, you can keep your smile healthy and prevent small issues from turning into more severe ones. Not only are major dental problems bad for your oral health, but they can also empty your wallet. So, if it has been longer than six months since you've visited your dentist, there's no better time to schedule your second checkup and cleaning before January 1st to save you from hefty out-of-pocket costs.
Don't Waste Your Deductible
Annual deductibles are fees that your insurance company requires you to pay out of your own pocket before they'll begin covering your dental treatments. Just like your annual maximum, your deductible will reset at the beginning of the year. Because you've already paid the amount, there's no better time to get your filling or crown while you don't have to pay your deductible beforehand.
By maximizing your dental insurance before the end of the year, not only can you optimize your oral health, but you'll also preserve your monthly budget and get the most out of your investment in dental insurance. With a trustworthy team of professionals by your side, navigating your benefits will be a breeze.
About the Author
Dr. Joseph Noble has been improving his patients' smiles for over two decades and has loved every second of it. He enjoys caring for entire families and getting children passionate about taking care of their small pearly whites. He offers comprehensive care for the entire family, including fluoride treatments, sleep apnea therapy, and even porcelain veneers. For questions or to schedule routine checkups and cleanings before your benefits expire on January 1st, visit his website or call 210-342-1001.
Comments Off

on How Can You Get the Most Out of Your Dental Insurance Benefits?
No Comments
No comments yet.
RSS feed for comments on this post.
Sorry, the comment form is closed at this time.