October 3, 2018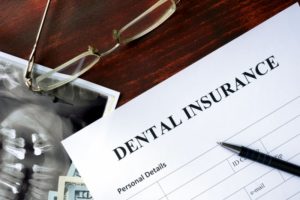 Did you know that only 2.8% of people with PPO dental plans reach or exceed their plan's annual minimum? That means the vast majority of Americans with dental insurance aren't using their hard-earned benefits. Most plans will run out at the end of the year, so if you haven't been to the dentist by then, you're leaving money on the table. Read on to learn how to get the most out of your dental benefits and why it's important from your local dentist.
Routine Checkups
The best way to make sure you use you're benefits before they're gone on December 31st is to schedule routine checkups. See your dentist early on, so you can get a better idea about what treatments you may need throughout the year.
This not only keeps your oral health in tip-top condition, but it allows you to maximize your benefits. Preventive cleanings and exams are covered 100% in most dental insurance plans.
They're also an opportunity for your dentist to make sure you don't have any oral health problems developing. Some oral health issues you may have can't be seen with the naked eye, or you may not be able to feel anything wrong. That's why it's important to see your dentist for exams including X-Rays to catch more discreet oral health issues below the surface.
Once you know what kind of treatments you may need, you can work with your dentist's office to see what's covered in your plan. This is a great way to make sure you're using all of your insurance money, and you can plan what you'll have to pay out-of-pocket in the upcoming year.
Significant Treatments
If you need more extensive dental work done, the end of the year is a great time to do it. If you haven't met your deductible and hit your annual maximum, your out of pocket expenses will decrease, and you can use the rest of your benefits to help pay for larger treatments.
The key is to see your dentist early in the year to avoid unused dental money when December 31st comes around. If your dentist tells you there's a possibility you may need more significant treatments, you'll know you can use your benefits for that to decrease your out-of-pocket expenses.
Scheduling an appointment with your local dentist is the best step you can take to utilizing your dental insurance to its fullest potential. Use your benefits by the end of the year for a happy wallet and a healthy smile!
Meet the Dentist
Dr. Joseph Noble is a San Antonio native who brings over 20 years of experience to each smile he helps. He loves providing quality care to his patients, and he accepts a variety of dental insurance plans. He currently runs his own practice, and he can be contacted through his website or by phone at (210) 342-1001 for any questions.
Comments Off

on Use Your Dental Insurance Before It's Too Late!
No Comments
No comments yet.
RSS feed for comments on this post.
Sorry, the comment form is closed at this time.